DUSKTOP

Rotary Valves & Downdraft Tables
Attachments for Your Dust Collection System

Air Lock: Rotary Valves
Known as rotary valves or rotary air locks, these products are most commonly used on the discharge of cyclones, but also occasionally on after-filters, keeping the dust collecting equipment air-tight, while continuously discharging collected dust, chips, or waste into an unsealed storage container.
AGET rotary valves' flexible tip design makes them ideal for applications such as cabinet and furniture shops, as well as aluminum chip processing, where high volumes of off-fall material are generated that make standard storage arrangements impractical.
The rotary valve discharge can also be equipped with AGET's venturi transfer fitting to blow captured dust, chips, or shavings, into a semi-trailer, or other large collection container.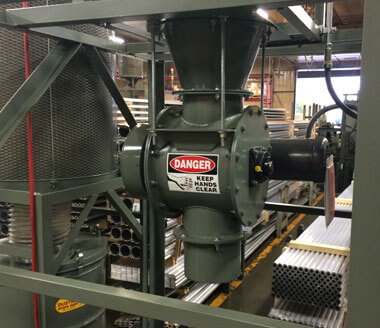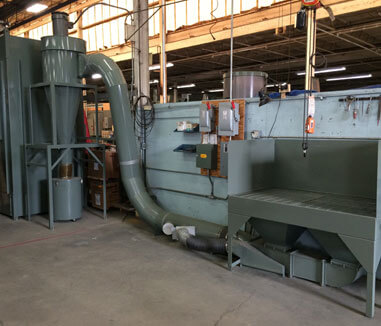 Downdraft Tables, Benches, & Booths
Exhaust dust-contaminated air away from workers' breathing zones as they grind, sand, polish, buff, or weld, with the use of an AGET downdraft table.
Recommended exhaust rates are from 150-250 CFM per square foot of surface area. Each downdraft table is manufactured of heavy-duty, all-welded industrial grade construction for maximum strength and durability under heavy workloads. AGET downdraft tables are designed to connect to a DUSTKOP dust collector.